Originally posted on February 27, 2018
Hair loss at any age is alarming and can lead to embarrassment and loss of self-esteem. But for teens Hair loss can be especially traumaticc. Hair loss in teens is often a sign of underlying problems such as vitamin deficiency and hormonal imbalances. It's lucky that, Teenage hair loss is usually temporary The hair will be restored once the problem is fixed.
What Causes Hair Loss in Teenage Men?
dosage
Commonly prescribed medications for teenagers like For antibiotics and acne and depression It can cause unpleasant side effects of hair loss.When 85% of young adults Suffering from acne 20% of teens experiencing depressionThe cause of this hair loss is very common.
2. Alopecia areata
Alopecia areata It is an autoimmune disease in which the body attacks its own hair follicles. Alopecia areata is characterized by round bald spots on the scalp. It is believed that 1 in 50 people suffers from alopecia areata at some point in their lives. 1 in 1,000 children have alopecia areata anytime. Therefore, alopecia areata is very common.flat Superman Actor Christopher Reeve had alopecia areata! In most cases, hair loss is not permanent and will eventually return.
3. Trichotillomania
In this mental disorder, the patient is forced to pull his hair. It may sound strange, but 1% of Americans (about 2.5 million) experience trichotillomania at some point in their livesThe conditions are the most common in Children from 9 to 13 years old.. Trichotillomania can affect the scalp, eyebrows, and eyelashes. People with trichotillomania usually need the help of a doctor or mental health professional to stop their behavior and restore their hair.
4. Traction alopecia
With more teenage boys wearing buns and braids, traction alopecia is becoming more common for teenage boys. Traction alopecia occurs when a hairstyle that is too tight stresses and damages the hair follicles, causing hair loss. I wear the same style of hair every day (That is, the ponytail in the same place) can also cause damage. Headgear, such as sports helmets and headphones, is a further cause of traction alopecia.
5. Poor eating habits
Teens do not always have the best eating habits.Eat fast foods and processed foods instead Whole health food rich in essential nutrients Can contribute to thinning hair. Crash diets and excessive exercise can also cause hair loss.
6. Androgenic alopecia
Androgenic alopecia, also known as Androgenetic alopecia, You can start as a teenager. In fact, about 25% of cases of androgenetic alopecia begin before the age of 21 (https://www.hairlossrevolution.com/teenage-hair-loss/). In men, androgenic alopecia is usually categorized by hairline recession or parietal thinning. Androgenic alopecia is hereditary, but if detected early, it can often be treated with some success.
7. Stress
In addition to physical and emotional changes in adolescence, school and work-related responsibilities can cause a lot of stress in teens. Unfortunately, stress is a major cause of thinning hair.
What Causes Hair Loss in Teenage Women?
dosage
Hair loss is a common side effect of many medications taken by teenage girls, including medications to treat acne and ADHD. Oral contraceptives can also cause thinning hair.
2. Traction alopecia
With a ponytail or blade that is too tight Heavy hair extension It can cause permanent damage to the hair follicles and cause permanent hair loss. Loosen the hairstyle and rotate the looks to prevent damage.Headgear like sports helmets and over-ear headphones can also be a cause Traction alopecia..
3. Over styling
Chemical-based treatments such as bleaching, relaxing, dyeing and perming can cause hair to fall out. Frequent use of heat tools in high temperature settings can also cause hair to break.
4. Hormones
Hormone-related illnesses such as thyroid disease, lupus, and polycystic ovary syndrome tend to appear during teenage years. Unfortunately, many of these endocrine disorders can cause hair loss.
5. Alopecia areata
Like men, teenage girls can suffer Alopecia areata.. Long hair can often hide bald spots. Alopecia areata is actually very common, and 1 in 50 people suffers from this condition at some point in their lives. In fact, celebrities such as Tyra Banks, Neve Campbell and Viola Davis have all spoken about losing hair with alopecia areata.
6. Trichotillomania
Teenage girls also have trichotillomania and may be forced to pull their hair. This behavioral disorder can cause bald spots on her scalp. Trichotillomania is more common in women than in men, 2.5 million Americans experience trichotillomania at some point in their lives.. After treatment, the hair will be restored.
7. Malnutrition
Not eating enough health food It can cause teenage girls to lose their hair. Frequent dieting and excessive exercise can also contribute to hair loss.
8. Anemia
Anemia, or iron deficiency, is a common cause of hair loss in teenage girls. Talk to your doctor about taking iron supplements if you suspect you may have anemia.
9. Androgenic alopecia
Androgenic alopecia, or Female alopecia, May start in teens. For women, androgenic alopecia usually takes the form of a uniform thinning of the entire scalp. The parts expand and the ponytail becomes smaller. Androgenic alopecia is hereditary, but may be treatable in some cases.
10. Stress
For teenage girls, the combination of social, school, family, and work obligations can create a mountain of stress. Unfortunately, stress is one of the leading causes of hair loss in teenage girls.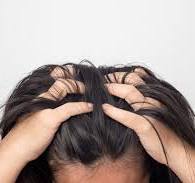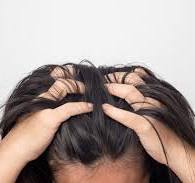 What is a teenage hair removal solution?
Talk to your doctor
If you do not know the cause of hair loss, consult your doctor. Your doctor can assess whether your hair loss is caused by an underlying problem and prescribe treatment.
2. Reduce stress
Engage in healthy habits that naturally reduce stress. Leave time on your schedule to exercise, meditate, get enough sleep, and enjoy yourself.
3. Eat a healthy diet
For healthy hair growth, teens should Eat a diet rich in protein, fruits, vegetables and healthy fats.. Avoid trendy diets and cleansers as they can cause hair to fall out.
If you're an athlete, make sure you're getting enough calories to support your training schedule.
4. Take a hair growth supplement
To fill the dietary gap, take regular hair growth-supporting supplements such as: Viviscal.. With the ingredients needed for hair growth, Viviscal guarantees that it covers all the nutrients for healthy hair.
5. Hide while regrowth is occurring
For most teens with hair loss, hair regrowth occurs when the underlying problem is treated.Meanwhile, hair loss can be hidden with Toppik Hair Building Fiber.. Hair building fibers look natural and are virtually undetectable, so no one knows you're wearing them!
Hair loss can be especially devastating for teenagers. Fortunately, most cases of teenage hair loss can be undone if detected early.